I'm usually more regular with my posts but right now life is just happening way too fast... We picked the date: 8th of January: we are permanently moving back to the UK. I'm doing this moving between countries third time. I think I had enough for a while ;)
Anyway, this is the explanation why I'm so not posting anything. Honestly, I'm happy I can still find some time for beading... Not even talking about all the other things I should get done before we move. I hope I will hafve more time for my "e-social life" after we settled down again.
And until then here is my newest design, a simple and very fast project:
Tila Ribbon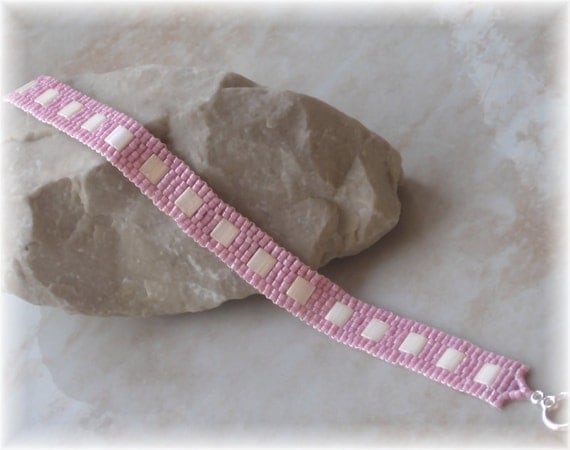 Also, if you want to try this tutorial for free, please leave a comment under this post and share it on your blog or Facebook.
Just like last time, one randomly picked lucky commenter will get Tila Ribbon.
This game will end at 20:00 (Central European Time) on Sunday.
Good luck everybody :)
Hugs, Viki